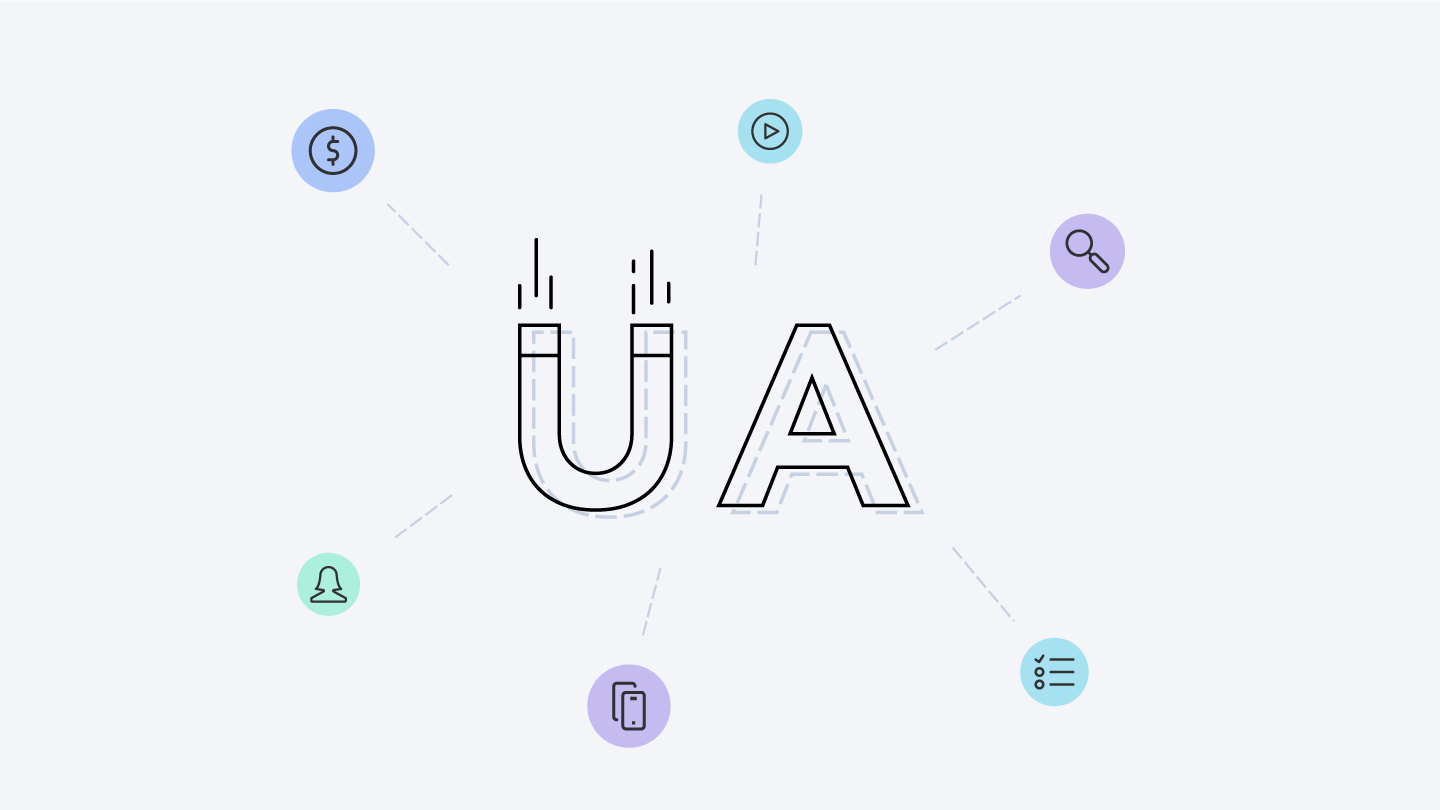 Developers
The Best User Acquisition Practices for Your App
User acquisition (UA) is the process of getting new users to download your game or app. UA can be done through a variety of methods—paid or organically, but the goal is to get more installs and attract new users at a low cost. It is essentially building an audience through strategic marketing efforts. 
At AppLovin, UA is an important topic, as many of our Ask the Dev series discussed how studios are optimizing their UA campaigns more efficiently through automation and using data from A/B testing to better understand their target audience.
There's no one-size-fits-all approach, but there are some best practices to think about when figuring out your UA strategy. 
Why is UA important?
Finding new users to download your app is an essential part of growing your business. A solid UA strategy expands your audience reach and brings in new app installs while maximizing ROI.  
Competition is also increasing—there are millions of apps available on Android and iOS—how will your app stand out? 
UA is also important to implement if you've noticed a decline in your organic installs or want to boost your rankings in the app stores. 
Ultimately, revenue plays an important part in the goals you want to achieve with these new users, but you should also think about how you want to retain and engage this audience. Building a great user experience, creating trust, and understanding the users' needs will play an important role in customer loyalty and business success. 
Optimizing UA through data
An important part of UA is testing. This will help optimize your UA strategy and help you make data-driven decisions. 
Through an ad network, marketers can quickly reach different groups of users via specific targeting through demographics, such as age, location, previous app behavior, and more. 
Know your KPIs
Think about the following key performance indicators (KPIs) to track your goals, engagement, and stay on track with your spending. Here are a few to consider:
Customer acquisition cost

(CAC): CAC refers to the total cost of acquiring a customer from getting their attention to getting them to buy. Once you have this number, identify which avenues have the lowest acquisition costs overall and concentrate your efforts there.

Cost per acquisition

(CPA): This is the cost to get a single user to download and install your app. 
Understand your audience
Define who your target audience is and really understand who would be interested in your game. That way, you can focus only on that group and optimize your marketing budget as well. 
There are a variety of ways to do this, including previous campaigns that may have targeted a similar group of people.
Use a small portion of your budget to test your audience before launching the entire campaign. 
A/B test frequently
A/B test your marketing campaigns often to understand what is resonating with users. It's an essential part of UA and helps you gain clarity for which part of your campaign needs to be optimized.
Segment users into two groups, change one variable, and then set a timeframe for how long you want to test. 
Analyze the results and see how much of a difference there is in the conversion rate—are people clicking more on a certain type of ad over another? Perhaps you want to see if your game resonates more with a specific demographic, such as males vs. females in a certain age group. 
Don't forget to have a hypothesis in mind before you create an A/B test. 
Incorporate retargeting campaigns
While acquiring new users is important for growth, so is re-engaging the audience who may have briefly engaged with your app but never returned. After all, you likely spent money acquiring these users, so use consistent retargeting to:  
Improve engagement, which may help with your down-funnel conversions such as in-app purchases or signups

Increase user retention and loyalty
Segment a specific group by behavior, such as those who downloaded your app but only engaged with it once, for example. You could retarget by serving a personalized ad to encourage users to re-install or make a purchase. 
Create high-quality ads that are engaging
If you're focused on hyper-casual games, you likely rely heavily on ads, so it's important to pick the right ad formats, A/B test them relentlessly, and fine-tune for ad frequency, localization, and more.
Rewarded video

is known to be very effective, especially when it's integrated well and offers real value to the user. 

Of course, ads are not just for monetization; they're also a user acquisition tool.

Playable ads

, for example, are great for user acquisition for hyper-casual games because they let users try it out before installing.

Video ads are also an effective way to passively let prospective players know what your core game mechanics are like before they download.
Implement rewarded videos
Rewarded videos are a way to engage the user at the right moment while they're using the app, to ask them to perform a task for a reward. They're also two times more effective than interstitial videos. 
Daniel Tchernahovsky, AppLovin's VP of International Business Development, explains, "Rewarded videos are optional ads, which give players the opportunity to choose to watch. It allows developers to create ad experiences that enrich the users' interaction with the app rather than forcing ads onto them." 
Rewarded videos should offer some kind of value to the user—they are effective in getting people to perform a task with relevant content. In a mobile game, for example, you could ask the player to watch a video and in return, they will receive an extra life or progress faster through the level. 
ASO: Analyze your keywords
App Store Optimization (ASO) is a great way to get discovered by users in the app stores. Similar to the way search engine optimization (SEO) works for websites, ASO focuses on certain factors such as hitting the proper keywords, keyword competition, and creating a description that entices potential users. 
Here are some best practices to follow in order to improve your rankings and potentially receive more downloads:
Use keywords that don't have high competition so you can rank more easily

Be descriptive and specific with your titles to accurately explain what your app does

Choose the appropriate category for your app

Use high-quality screenshots

Add a preview to your app
UA cross-promotion
If you've built a portfolio that can be used to cross-promote, it can be an efficient user acquisition machine, as long as you continue feeding the market quality, new products. 
There are also plenty of opportunities to cross-promote other apps from your portfolio at specific in-game moments when users are more engaged and likely to download other games—that's an advantage every user acquisition pro must capitalize on.
Once you've built a portfolio that can be used to cross-promote, it becomes an efficient user acquisition machine, as long as you keep feeding the market quality new products. 
High engagement and installs can result in higher eCPMs. 
The road to growth
A successful user acquisition strategy involves lots of testing and using that data to define your target audience, using the right acquisition channels, and staying on track with your budget. 
A robust platform can help support your needs so you can easily analyze and optimize your campaigns to learn what works best. AppLovin's software solutions help to maximize your monetization, ROI, and expand your business.