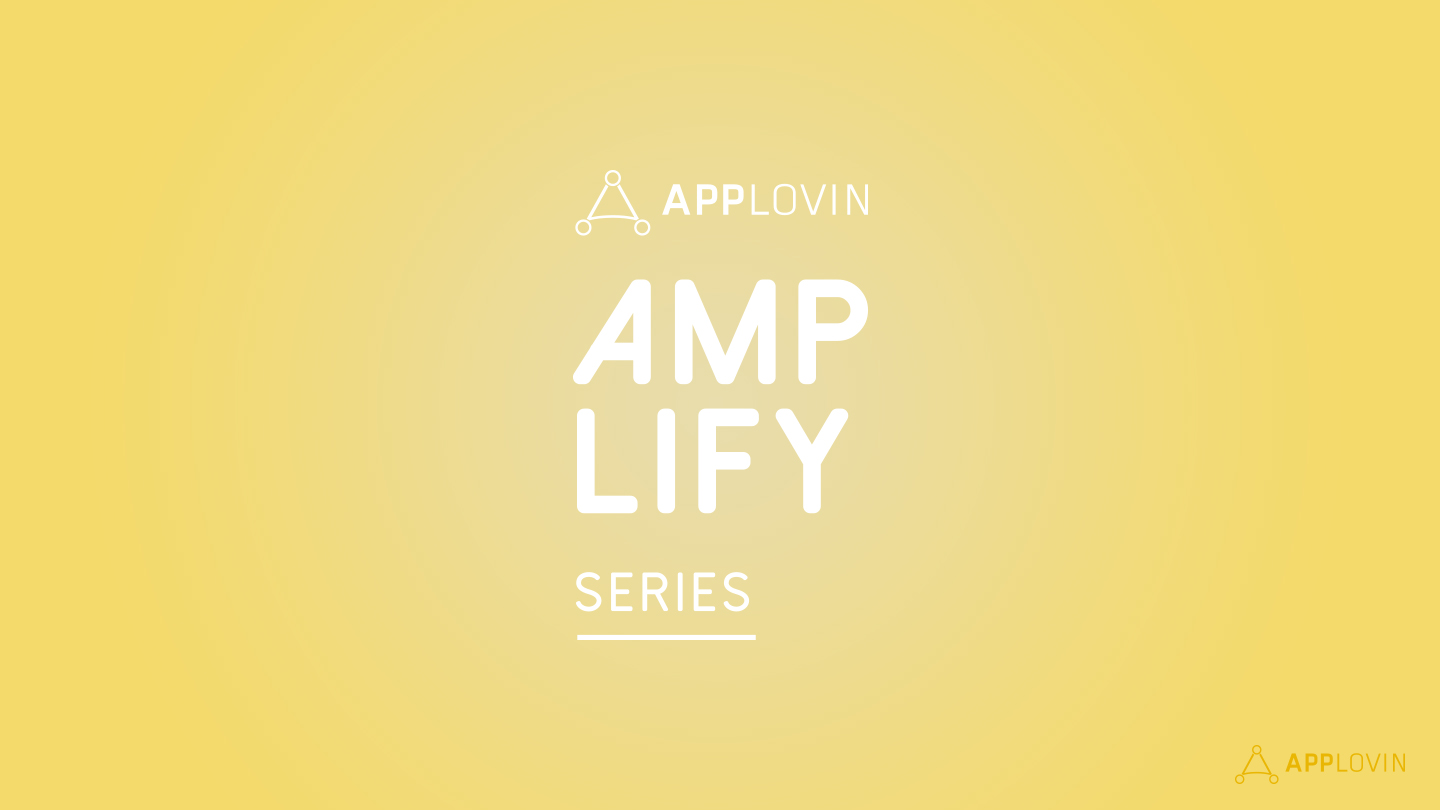 Events
Amplify Berlin: Best practices for testing, UA, and making creatives (Part 2)
In Part 1 of our Amplify Berlin workshop coverage, we went over How to scale your indie game without losing your soul and How to take your game global. Over 60 indie developers from around the globe attended the workshop and learned from industry experts at Gram Games, Nanobit, Green Panda Games, ZeptoLab, Outfit 7, Tabtale, and AppLovin.
The panels were a good overview of the industry, and the breakout sessions that followed allowed us to dig deeper into topics like testing, user acquisition (UA), and how to use creatives to monetize and influence your game design. These breakout sessions are designed to give indie devs actionable advice they can take back home and implement. Here's what we covered.
Test. Improve. Repeat: How testing makes your game a continued success
For many indie developers, testing requires a lot of time and capital, but there are still ways for indies to experiment. Once testing is built into a workflow, it's easy to continually test and improve a game. Daniel Tchernahovsky, Business Development Manager at AppLovin and Nick Le, Business Development at Lion Studios led the session.
With the rise of hyper-casual games, indie devs can learn from the quick prototyping and development stages the genre requires. Indies should focus on building and testing prototypes that play off their strengths, says Tchernahovsky. If art is your forte, build prototypes with different art styles and test. If you're not a hyper-casual game studio, it's easy to divert a small amount of time to prototyping and testing. This could take the form of hack days and side projects, but the goal is to have lots of prototypes to quickly gather what works best and what doesn't.
KPIs that indie devs should look out for when testing include day one, day three, and day seven retention, as well as session length, says Le. This gives you enough data to work with to begin exploring monetization potential. For ad-driven games, looking past day seven retention results doesn't help much unless you're mixing in in-app purchases (IAP) for monetization. For IAP, you'll want to look at retention from days thirty to sixty to gauge potential down the funnel.
In short, build a minimum viable product (MVP), test quickly, don't spend too much time on titles, and focus on the KPIs listed above.
Spend Smart: How ad monetization can fuel your UA and still keep your game profitable
In today's hyper-competitive market, it's not enough to do ad monetization or UA individually—you have to do both. Once you realize that you can use ad monetization to fuel your UA, you can unlock the full potential of your mobile game. This session was led by Maria Golcz, Business Development Manager at AppLovin. She was joined on stage by Tatyana Bogatyreva, Head of UA at Gram Games and Jane Anderson, Head of Ad Monetization at ZeptoLab.
In the session, they discussed when and how to start UA as well as which KPIs to look out for and what mistakes to avoid when doing so. Knowing your users is important, so they also discussed how to overcome obstacles in that sense—such as knowing how users really feel about ads and how to adapt. For some devs, ad monetization may work best with or without IAPs. They also talked about whether or not soft launching is even necessary for games today. How you approach UA will affect your business model, so doing it right for your business is key.
Doubling Down: Using creative to monetize and influence your game design
Creatives have improved quickly over the last couple of years. They're now high quality, and games utilize a blend of ad types. Today, the industry is shifting toward user engagement, evolving beyond the aesthetic appeal of visually captivating ads. Leading this session was Alice Guillaume, Marketing Director at AppLovin and Christian Calderon, Chief Revenue Officer at Ketchapp.
For creatives, the workflow should be: Ideate > Test > Measure > Iterate. Ideate on concepts that show core parts of your game. You only have a fraction of a second to show prospective players what your game is all about, so make sure you show the best part of your game, said Guillaume. When measuring the results of a creative, pay attention to KPIs like CTR, CVR, CPM, retention, and ROAS.
Like prototyping and testing your game, you should do the same with your creatives. Find what works and move on quickly to testing the next concept. According to Guillaume, testing is the only way to get enough data to see what is and isn't working. Even if you've found a creative that works, you should continually push the boundaries and refresh your creatives every two to three weeks.
After the breakout sessions, we hosted training sessions to help indie devs put into practice what they learned from the Amplify event. The training sessions, led by business development and marketing experts from AppLovin, covered topics like monetization, UA, and how to optimize creatives on any budget. These sessions are meant to allow attendees to ask questions and take part in the discussions in a smaller, more intimate setting.
After the training sessions wrapped, attendees celebrated the end of an excellent workshop with a Berlin street art tour. The tour wrapped up in central Berlin at Khwan Thai Fusion restaurant where dinner and drinks were served.
We want to thank our partners who joined us for an incredible workshop and all the indie developers who attended. We'll be hosting more Amplify workshops throughout the world, so stay tuned. Keep in touch with Team AppLovin on Facebook, Twitter, and LinkedIn to find when the next Amplify workshop is coming to you.