Diversity, Equity & Inclusion (DEI)
Our commitment to a diverse and inclusive workplace for everyone
Our
Workplace>
Our company's strength resides in our high-performing and diverse team members, mirroring the perspectives and experiences of our customers and communities.
Our Employees
Our team is comprised of talented individuals from diverse backgrounds with unique life experiences, bringing a wide range of perspectives to our work.
Inspiring a culture of
belonging>
Diversity
We respect differences among all team members.
Equity
We provide opportunity for all team members to be successful.
Inclusion
We recognize and appreciate the talents and skills of all team members.
>
Attract and retain

the best talent

A top priority is to attract and retain the best talent, welcoming them into a culture that values all employees.
Talent Acquisition
We strive to discover a candidate's true potential, believing that a diverse team is a strong team.
Inclusive Total Rewards
We offer 100% company paid health plan coverage for all employees and their dependents, providing a wide array of inclusive benefits and support for all family configurations and needs.
Learning & Development
One of our company's cultural values is "Never Stop Learning," leveraging the diverse experiences of our teams to adapt, innovate, and thrive.
Company Recognition
We have earned company awards and certifications, recognizing that AppLovin is a great place to work for all employees.
Employee Inclusion
We measure employee inclusion, providing us with timely data and feedback on which to base our DEI initiatives.
Employee Resource Groups
Formed and led by employees, our ERGs for Asians, Blacks, Hispanics, Women, and those who identify as LGBTQIA+, Parents, and Allies are open to all team members, providing a network of support.
DEI Ambassadors
DEI Ambassadors represent their team members, championing DEI initiatives locally, and developing globally relevant DEI content.
Cultural Celebrations
We highlight the many cultures and unique traditions of our employees, bringing the company together to share in each others' customs and celebrations. 
A commitment to our
community
Our commitment to DEI extends to our communities. We partner with community organizations to address local, national, and global needs.
Learn about our ESG commitment
How we show up
Through AppLovin Cares, employees identify causes important to them and our communities. We donate volunteer hours and financial contributions to support nonprofits.
Explore AppLovin Cares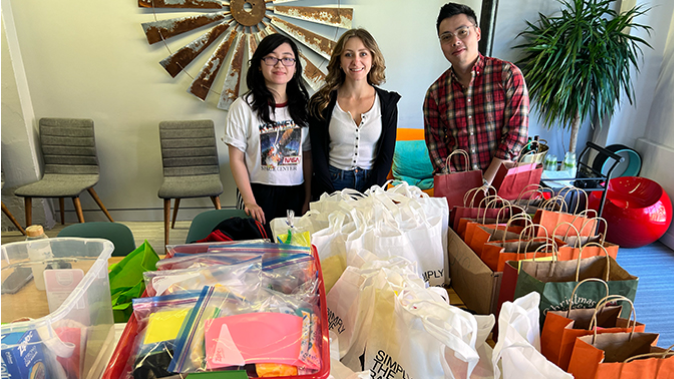 RESOURCES
Learn more about diversity, equity & inclusion at AppLovin
Interested in working at AppLovin?
Learn More