Azur Games boosts revenue by 160% with AppLovin partnership1
Propelled by monetization solution MAX to increase LTV and AppDiscovery to automate user acquisition, Azur Games' Stack Ball dominated the Google Play charts and stayed at #1 for months.2
Marketing Objective
360 ApproachUser AcquisitionMonetization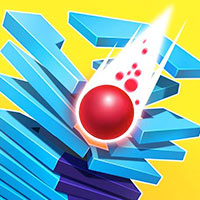 Background
Azur Games is an international mobile game developer and publisher that focuses on creating diverse and exciting in-game worlds.
Location
Nicosia, Cyprus
Company Size
200+ employees
Founded
2011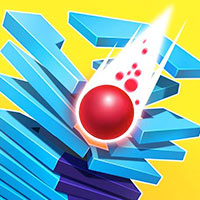 The Challenge
Azur Games wanted to grow their business in the highly competitive hyper-casual market and needed a unified set of solutions to improve their monetization and user acquisition strategies.
The Solution
Azur Games partnered with AppLovin to take their business to the next level by launching a global hit.
Just days after implementing AppLovin's monetization solution MAX, and spending with its user acquisition solution AppDiscovery, Azur Games' overall revenue took off! Their hit game Stack Ball became the most popular game in the Google Play Store for several months.2
The Results
After integrating AppLovin's monetization and user acquisition solutions, Azur Games' Stack Ball reached #1 on Google Play.2
Azur Games saw revenue growth of 160% QoQ.1 With more than 83 million installs on Android in Q2 2019, Stack Ball was the most downloaded game worldwide for an entire quarter.2 Their success with Stack Ball expanded Azur Games' presence in the hyper-casual market.
In Summary
Increased Revenue
Azur Games built a competitive monetization strategy with MAX. With the increased competition from six in-app bidders, Stack Ball increased both LTV and ad revenue by 160%.1
Massive Scale
Azur Games leveraged AppDiscovery to automate their user acquisition and generate long-term growth. Ultimately, Stack Ball topped the Google Play Store where it remained the #1 game for months and surpassed 250 million installs.3
Our partnership with AppLovin has always been mutually beneficial, focused on long-term growth and maximizing the our games' potential.
This win-win approach to business works very well with our team and allows us to focus on constantly improving our monetization strategies and to dig deeper with user-level ad revenue attribution, ensuring our games have the best possible chance to be a success.
Dmitry Yaminskiy
CEO
1 AppLovin platform: April 1, 2019 - July 1, 2019
2 Sensor Tower: April 1, 2019 - July 1, 2019
3 Sensor Tower: April 1, 2019 - December 31, 2020
4 AppLovin platform: September 7, 2020 - September 9, 2020
Interested in learning more?
Start maximizing your revenue.
Get Started
You must have an AppLovin account to continue
Log in to set up MAX
Sign up for an account