Inspired Square finds sustainable growth with AppLovin's holistic growth platform
Leveraging MAX and AppDiscovery, 2248 reached the #1 spot in Free Puzzle Games on Google Play1 and Merge Hexa increased DAUs by 7X.
Marketing Objective
360 Approach
Background
Inspired Square is a mobile games studio whose mission is to create engaging, interesting, and long-lasting gameplay experiences for users.
Location
United Arab Emirates
Company Size
10–20
Founded
2016
The Challenge
Inspired Square needed to acquire high-value users at scale to grow their puzzle apps
Having attained considerable success with their puzzle app, 2248, Inspired Square wanted to explore opportunities to drive further growth. Previous campaign efforts with existing UA partners increased scale, but Inspired Square quickly realized that this growth was driven by low-quality users displaying little engagement with their apps.

Inspired Square also wanted their up-and-coming title, Merge Hexa, to achieve similar success as 2248. For the app to reach its growth potential, they needed to acquire a substantial user base consisting of engaged, high-value users who would generate ad revenue to fuel further growth.
The Solution
AppLovin's 360° growth platform increased users and revenue for Inspired Square
Through MAX's unified auction, Inspired Square drove significant revenue with diversified demand from network bidders and the AppLovin Exchange (ALX) competing for their in-app inventory. Inspired Square continuously ran A/B tests to identify optimizations that would drive higher ARPDAU and incremental revenue to invest back into UA.

Inspired Square worked with AppDiscovery to power their UA efforts, leveraging learned insights and advanced machine learning to accurately target high-value users with advanced campaigns such as Ad ROAS. Seeing immediate success with Ad ROAS campaigns, the studio expanded to CPE campaigns optimized for custom in-game events. With these CPE campaigns, they found massive scale and improved retention.

Inspired Square successfully actualized their flywheel of growth where high-quality users were being monetized more efficiently, leading to even more profitable growth.
The Results
Leveraging AppLovin's 360° growth platform enabled 2248 to reach #1 in Free Puzzle Games on Google Play and to grow Merge Hexa's DAU by 7X.2
By leveraging MAX's competitive, diverse auctions and optimization tools in conjunction with AppDiscovery's ROAS and CPE campaigns, Inspired Square saw a 46% increase in D7 Ad ROAS for 2248 and 2X increase for Merge Hexa.6 There was also a longer term improvement in D90 Ad ROAS for 2248, with an increase of 74%.7

Inspired Square's efforts enabled 2248 to reach the top spot on Google Play for the free puzzles category. They also propelled Merge Hexa's growth, increasing daily average users by 7X over the course of a few months with AppDiscovery as their primary UA channel.
In Summary
Inspired Square found high-value users in large numbers
Not only was Inspired Square able to scale quickly, but the users acquired drove higher ROAS. The result is a sustainable growth cycle for Inspired Square.
AppLovin becomes #1 growth channel for Merge Hexa
Seeing AppDiscovery drive enormous growth and outperform other channels, Inspired Square decided to dedicate a majority of their user acquisition spend to AppLovin.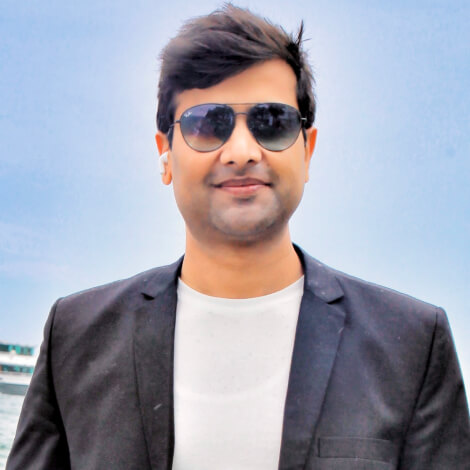 Leveraging AppLovin's growth platform has delivered impressive results.
Since upping our game with AppLovin, both 2248 and Merge Hexa have seen significant growth. AppDiscovery's advanced machine learning campaigns allowed us to precisely target the right users, resulting in a substantial increase in revenue per user. This has allowed us to continue to invest in profitable UA and create self-sustaining growth. It's great to see 2248 climb the rankings and that Merge Hexa is catching on with users.
Zulqarnain Satti Muhammad
Head of Dev & Ops
1: Sensor Tower: Feb 19–Apr 30, 2023
2: AppLovin platform, Android and iOS: Feb–Apr, 2023
3: AppLovin platform, Android: Jan–Apr, 2023
4: AppLovin platform, Android and iOS: Feb–Apr, 2023
5: AppLovin platform, Android and iOS: Jan–Apr, 2023
6: AppLovin platform, Android: Feb–Apr, 2023
7: AppLovin platform, Android: Jun 2022–Apr 2023