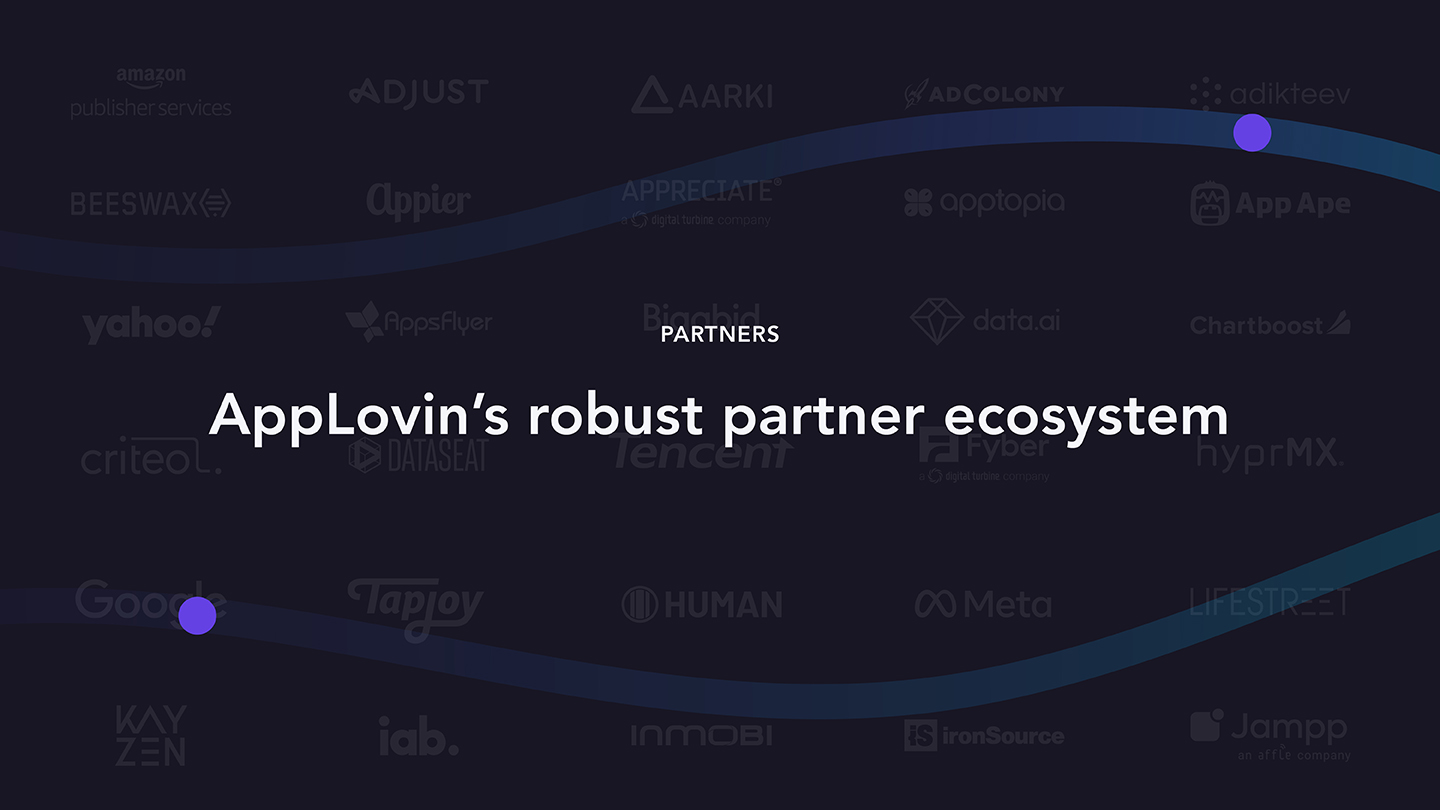 Product News
AppLovin's Partner Directory Now Available
AppLovin builds powerful technology solutions for mobile app developers to scale their businesses and with our acquisition of MoPub, more than 90% of the mobile publishers transitioned to MAX, making it the leading mobile mediation solution. Our platform provides access to a broad marketplace of premier technology providers across the digital mobile ecosystem.
We have over 100 DSPs on AppLovin Exchange bringing diverse demand for thousands of mobile developers that now use MAX as their preferred mediation platform. We enable seamless integrations with the MMPs and provide flexible and transparent reporting APIs for our partners to have the freedom and flexibility to choose the right solution for them. Now more than ever, we see that the right partnerships in an open and fair ecosystem accelerates growth for everyone – publishers, DSPs, SDK networks, MMPs, and Supply Quality Partnerships.
We are excited to launch our Partner Directory page, which shares the 25+ SDK supported networks, 15+ in-app bidding partners, and 11+ ad tech ecosystem partners from various regions and industries showcasing different offerings to take your business to the next level.
AppLovin is proud to be building a vibrant ecosystem of partners to help you grow and monetize your business.
To learn more, take a look at the Partner Directory to see all of the available partners we support today. Unsupported partners can see how to create a custom SDK integration to partner with a publisher.