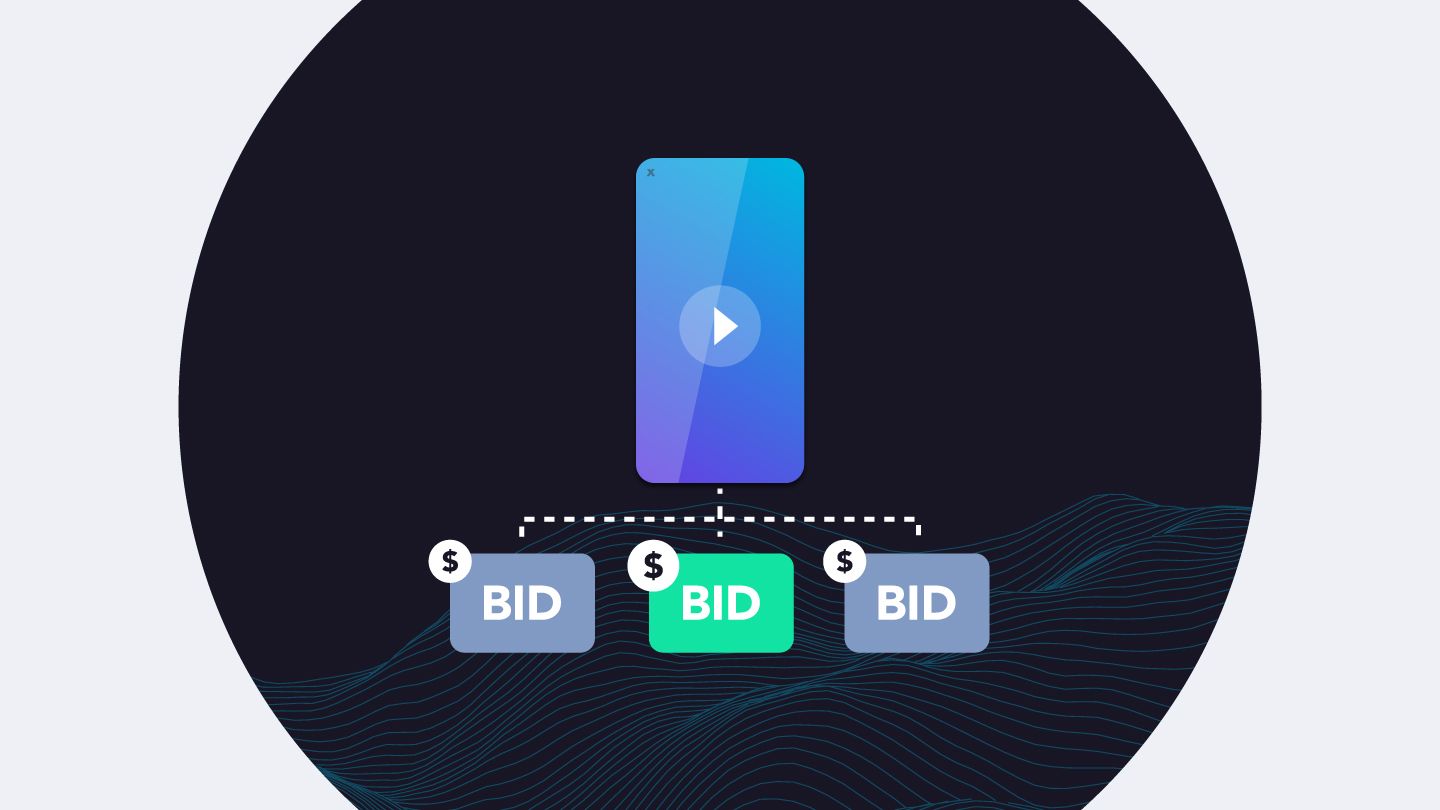 Developers
Why Mediation is Critical to the Growth of the Global App Economy
AppLovin believes in education as a means of creating knowledge and growth in our industry. As such, we will continue to regularly produce blogs, like this one, that honestly answer questions and address specific topics posed to us directly.
In 2018, we acquired MAX, an in-app bidding mediation software. It was still early days for a product like this and many people wondered why AppLovin, an ad network, would buy a mediation tool.
The answer was simple: We didn't think the solutions in the market gave our publishing business and partners what they needed to grow. Our first two studios, Lion Studios and PeopleFun, were using solutions that had been around for many years and we felt that there was an opportunity to improve the available products. We saw a real opportunity to create innovation for not only our studios, but the market as a whole.
Our Solution: MAX
Post acquisition, we updated MAX to be a lightweight mediation solution that enabled a pure and fair market. (More here on the basics of in-app bidding as a mediation solution.) We hypothesized that bidding would create true efficiency — the network that bid the highest for the ad placement would have the most relevant ad, and the publisher would then yield the most revenue for that ad placement. It would then follow that the consumer would see the most relevant ad and the chances of that consumer engaging would increase.
What we wanted was for a truly fair and unbiased solution to yield growth for publishers, create more engaged users for advertisers, and to ultimately propel the market forward.
Less than a year later, in 2019, we had material gains for Lion Studios and PeopleFun apps by using MAX, and we had a big decision to make: If we wanted to be a mobile gaming company, we could keep this "in-house" mediation solution, use it only for our own mobile games, and gain a market advantage. However, if we wanted to stick to what we were at our core — a software business — we knew we needed to make it available to not just our own apps, but for any app that wanted it. So we launched MAX to the mobile app market. We received an overwhelmingly positive response, and since our launch, we've seen incredible growth.
While adoption has been immense, what's most important is that the publishers who use MAX are some of the fastest-growing and most successful in the market. Because our solution yields them more revenue, publishers can, in turn, invest more into their user acquisition. This growth mechanic — making more and investing more — is critical to growth in the mobile app economy.
Unity, Mintegral, Fyber, ironSource, AppLovin, and other industry leaders consistently report public software growth that is impressive, and investors, reporters, and analysts have taken notice. I get asked all the time, how is it that so many companies in this space are growing at the same time? The reason is the flywheel effect: more efficiency leads to more user acquisition, and that leads to more available supply to monetize for all parties.
So…Why Buy MoPub?
That brings us to the present day. Why — if we already have our MAX in-app mediation tool — do we want to acquire MoPub?
There are three core reasons:
The scale of the demand and supply in the unified MAX + MoPub platform will create one of the largest solutions for advertisers and publishers in the digital world — by the end of next year, we project more than $15B+ of media transacting through the platform.
MoPub offers additional features that will be integrated into MAX. Combining these two best-in-class solutions aims to deliver a leading platform, enabling agencies and DSPs to bid more efficiently into increased publisher inventory. This platform will allow direct sales and empower brands to bid as well. We believe that by unifying so much of the mobile app ecosystem, we'll create efficiencies where advertisers and agencies will be very motivated to bid into the platform, which will create even higher yields for publishers and allow them to spend those yields on more user acquisition. And that will ultimately facilitate even more growth for their businesses and for the entire industry.
The MoPub team is seasoned and trusted by publishers globally as fantastic growth consultants. We welcome bringing talent to AppLovin always, and this moment afforded us an opportunity to partner with some of the best.
A Fair and Equal Market
At AppLovin, we believe in a fair and equal market. We believe in our product, and we welcome our partners to test and see the strong results for themselves. Plus, we have an app publishing business, and knowing that our platform performs competitively is critical to our app business. At times, we help facilitate growth in our partners in the form of prepayments to allow publishers to reinvest in growth — but we never require anyone to be exclusive to our platform.
For so many years, publisher growth has been hampered. The ad tech industry has been plagued by "deals" that serve just one or two parties for the short-term. Yesterday's ad tech deals delivered short-term rewards but long-term losses. We don't pretend that none of our past deals have impacted publishers. Prior to owning MAX and leading the evolution to in-app bidding, we offered first-fill, guaranteed CPM deals. But when MAX launched, we worked with publishers to switch these deals over to MAX with an optimized monetization strategy that included multiple demand partners. By converting them to MAX, we were able to help them recoup some of those losses and continue to make much more. Our share of their ad revenue went down with a more efficient market, but their growth enabled us both to earn more long term.
In mediation, a publisher may be offered a substantial bonus to switch platforms, only to find that their monthly revenue drops significantly because that new platform isn't as effective for monetization. The bonus that drew them in is quickly eaten up, and now that publisher is losing money month-after-month — a loss that is incredibly hard to measure.
Below are some examples of publishers who left other mediations and came to MAX and were able to achieve material growth as a result.
Recently, we've spent time with app developers of all sizes to explain our rationale for agreeing to acquire MoPub. Those conversations led me to write this blog so that every developer has the benefit of our views as they contemplate how to grow their businesses in the ever-evolving mobile app ecosystem. Here are a few of the themes we've heard:
Mediation is a commoditized product. How can this improve my monetization?
Competitive markets are separated by pennies, and no two technology platforms are the same. The results our customers have seen speak for themselves. If MAX's monetization wasn't better, then so many app developers wouldn't have gone through the task of switching to MAX for mediation.
MoPub was independent, that's why I used them. AppLovin isn't. What can I do about that?
We've operated MAX and our platform at the highest level of integrity. Given the business decisions we've made, we've had no margin for error. The market adopts our technologies faster today than ever before because our results create more growth.
The data available to us as the platform and a bidder is the same data that is available to all bidders. We believe in transparency and fairness. That was the reason why we built MAX in the first place.
What will happen to MoPub, and how will the transition be made seamless?
We are motivated to make this transaction a win for publishers, advertisers, DSPs, and ad networks. We will make sure all parties get the features they need to thrive, so this unified effort will facilitate even more growth for the app ecosystem.
If you're a publisher or advertiser and want to chat more about what this all means for your business, you can always email me at: [email protected].
To learn about next steps for partners with respect to our acquisition of MoPub, read our latest blog post.