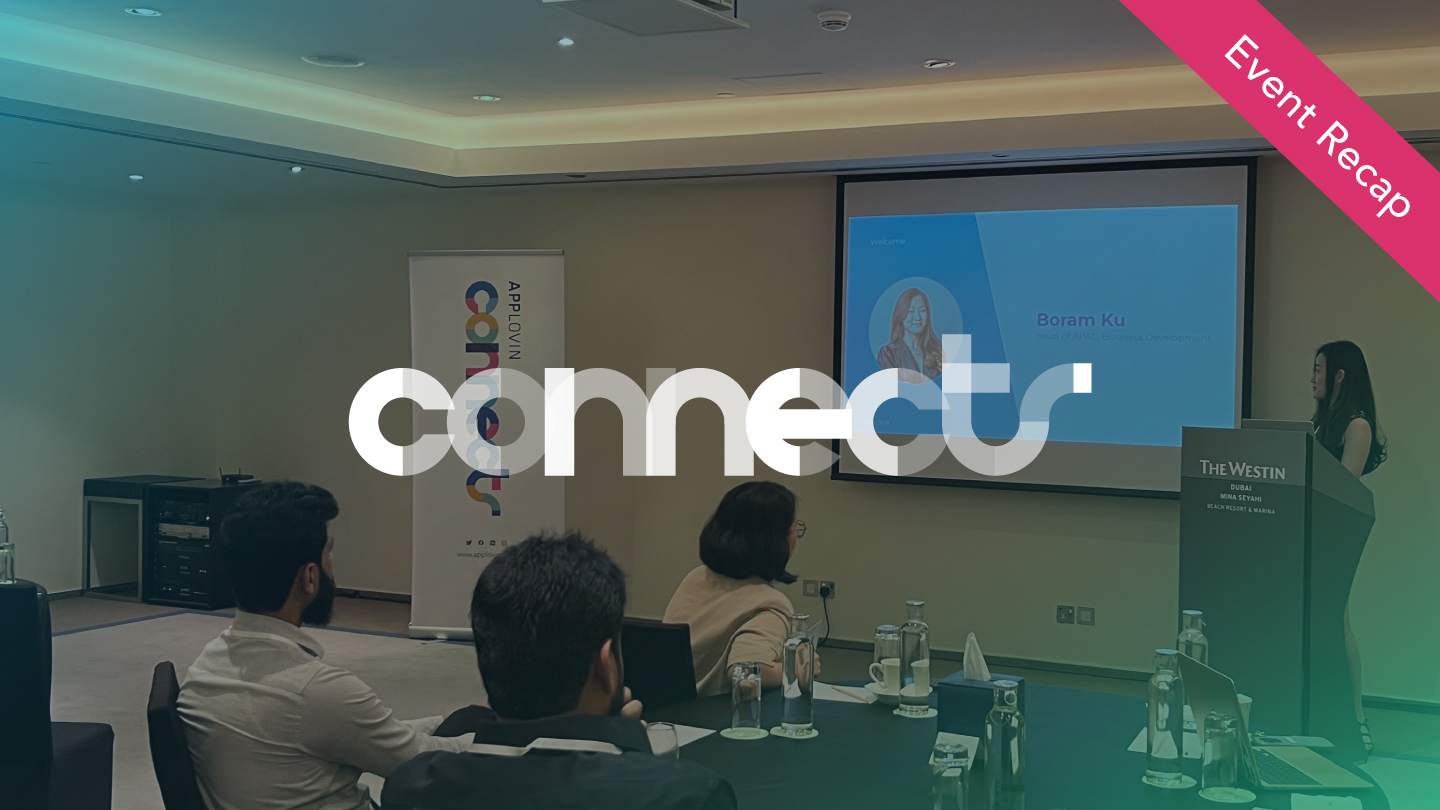 Events
AppLovin's First-Ever Dubai Connects was a Success
AppLovin hit an impressive milestone as we successfully wrapped up our first-ever event in the lively city of Dubai. A strategic and thriving hub, Dubai offered an excellent backdrop to our summit to connect with more than 20 game publishers hailing from Pakistan. This event was an opportunity to network and build relationships and a platform to share insights into the multifaceted world of mobile monetization and user acquisition strategies.
A keynote to remember: Insights from Boram Ku
Our event, Connects Dubai, began with an engaging keynote address from Boram Ku, Head of APAC, Business Development at AppLovin. In her speech, Ku introduced some of our latest product updates and shared an array of success stories from our partners.
Our key partners, including those from Pakistan, have been thriving and witnessing exponential growth in Average Revenue Per Daily Active User (ARPDAU) and a sharp rise in revenue ever since they joined forces with AppLovin. This success is a testament to our data-driven approach to mobile monetization and user acquisition.
Navigating the competitive mobile app landscape
Staying competitive and profitable among the staggering 3.5 million apps in today's market is no small feat. This challenging task demands a delicate balance of growing your app while retaining users. These should be achieved while managing costs through efficient time and resource utilization.
Introducing efficient monetization with Sze-ling Tay
In an enlightening talk on effectively leveraging monetization strategies, Sze-ling Tay, Manager of Business Development at AppLovin, showcased our mediation platform, MAX. MAX is a robust solution for developers, enabling them to reap benefits from joining the most competitive and diverse set of auctions for in-app ad inventory and maximizing profits from ad monetization.
Being a direct supply source to the AppLovin Exchange, inventory is offered at an incredible scale from its 100+ premium and diversified Demand Side Platforms (DSPs) network. The result? More ad space filled and better monetization unlocked for publishers.
Enhancing user acquisition: Creative strategies and best practices
Tay also sheds light on various creative strategies and the best practices for different types of ads, enabling developers to acquire users most effectively. She addressed some of the most frequently asked questions regarding ads and networks and provided insights on using AppLovin's AppDiscovery. This tool equips publishers with the capability to easily prepare, automate, and launch their mobile UA campaigns.
A bright future ahead
We extend our heartfelt gratitude to those who attended our inaugural event in Dubai. Your presence and active participation contributed significantly to this event's success. We are excited to connect with more marketers in this region in the future. These events provide networking opportunities and facilitate an exchange of knowledge and ideas that can propel our partners toward success.
We eagerly anticipate seeing our Pakistan clients and partners from other regions in our future events. Until then, keep innovating, and stay connected with AppLovin!