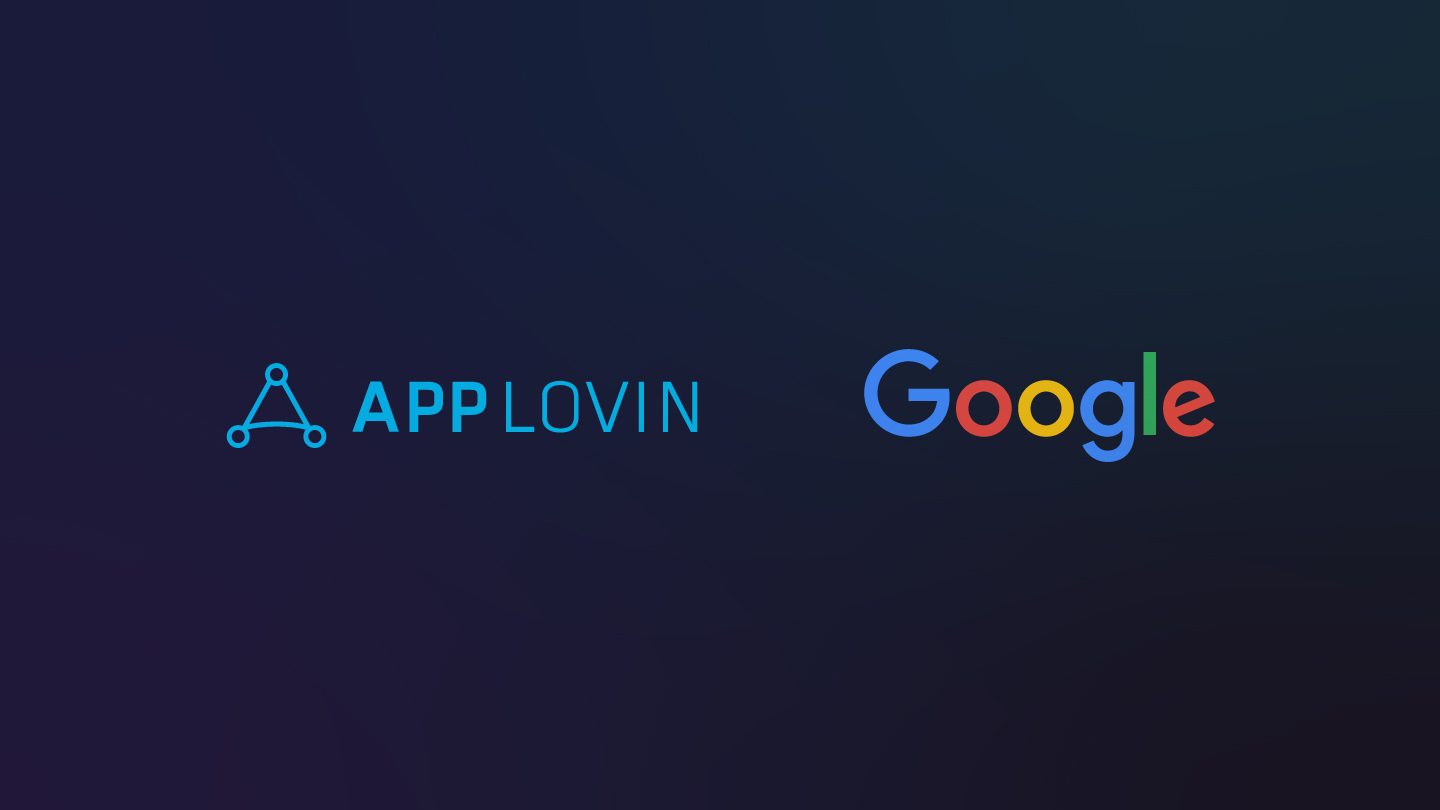 Developers
Maximize Revenue Through MAX's Unified Auction – Google Bidding Now Available to All Publishers
We are thrilled to announce that Google bidding is now available to all MAX publishers. This is a major step forward in moving the industry towards the efficiencies of in-app bidding. As an early pioneer of bidding, it's been AppLovin's mission to host a fair and transparent unified auction for buyers and drive the competition for developers to continue to grow their business with improved revenue.
As an early launch partner with Google, we've worked closely with them to recognize ongoing success with each phase of the launch. Our shared goal is to ensure that Google's quality demand is available for our publishers so that they continue to realize the benefits of more bidders competing for their supply. Through this collaboration, Google quickly became a top bidder on MAX with their strong demand and reach.
The partnership between AppLovin, Google, and our mutual publishers has been imperative in refining the bidder to its current state and we're excited that it's ready for broad adoption.
Accessing Google Bidding through MAX has several advantages:
Improved Ad Revenue: Connect to Google demand through the unified auction, which hosts over 20 in-app bidders and +25 SDK networks, including over 100 DSPs in the AppLovin Exchange (ALX). MAX publishers already get access to the most competitive set of auctions and diversified demand from top buyers, which drives the highest possible returns for each impression. With the addition of Google as a bidder, publishers have the opportunity to achieve higher ARPDAU gains and LTV — resulting in more revenue to acquire new users.
Reduced Manual Operations: Spend less time managing waterfalls and more time on activities that drive app growth. Publishers can start immediately monetizing Google bidding in one-click, setting up placement IDs directly in the MAX UI – saving teams hours of work creating setups across multiple platforms. Additionally, an inherent benefit of bidding is shifting Google from historical CPMs to real-time pricing, which greatly improves buying accuracy and drives higher revenue as Google competes in real-time with other SDK bidders. These features allow teams to see instant value and 'set and forget' waterfalls with confidence.
Less Technical Overhead: Access to Google bidding requires only one network call resulting in reduced waterfall latency, which means more impression opportunities to be filled across all your demand partners – creating a more diverse ad experience for the end user. In addition, MAX's Mediation Debugger, makes it easy to update to Google's latest SDK and adapters. Developers can launch with ease and avoid post-launch issues with our powerful developer tools, so valuable dev time can go back into building new app experiences vs. troubleshooting issues.
Consultative Monetization Experts: Our account teams bring a level of expertise to driving revenue growth that is unmatched, working closely with customers to help scale Google bidding successfully across their apps. We will partner with you to build and execute the best strategy for incorporating Google bidding into your stack, A/B testing every assumption to ensure apps see net-positive revenue gains with each optimization.
We are delighted to open Google bidding to the broader market through MAX. It represents a unique opportunity to access their demand at an accelerated pace and leverage the benefits of having one of the largest bidding partners in the industry compete for their traffic – maximizing revenue and improving efficiencies for our publishers and across the mobile industry.
"Bidding represents the most efficient method to transact media in-app. We are thrilled to continue our long-term partnership with Google as they expand into real-time bidding and drive more value for the world's top mobile publishers on our platform," said Idil Canal, General Manager of AdTech, AppLovin. "MAX's objective is to run a fair and transparent unified auction for advertisers and drive competition for developers to continue to grow their business with increased revenue. After years of working together to make bidding a reality, Google's move represents a landmark moment for the entire mobile ecosystem."
The availability of Google bidding on MAX represents a significant milestone in our commitment to accelerating the adoption of in-app bidding and the move toward a more fair and transparent marketplace. We look forward to continuing to work with Google and our publishers to drive further growth and innovation in the industry.
Start Google bidding on MAX now or reach out to your account representative for more information.