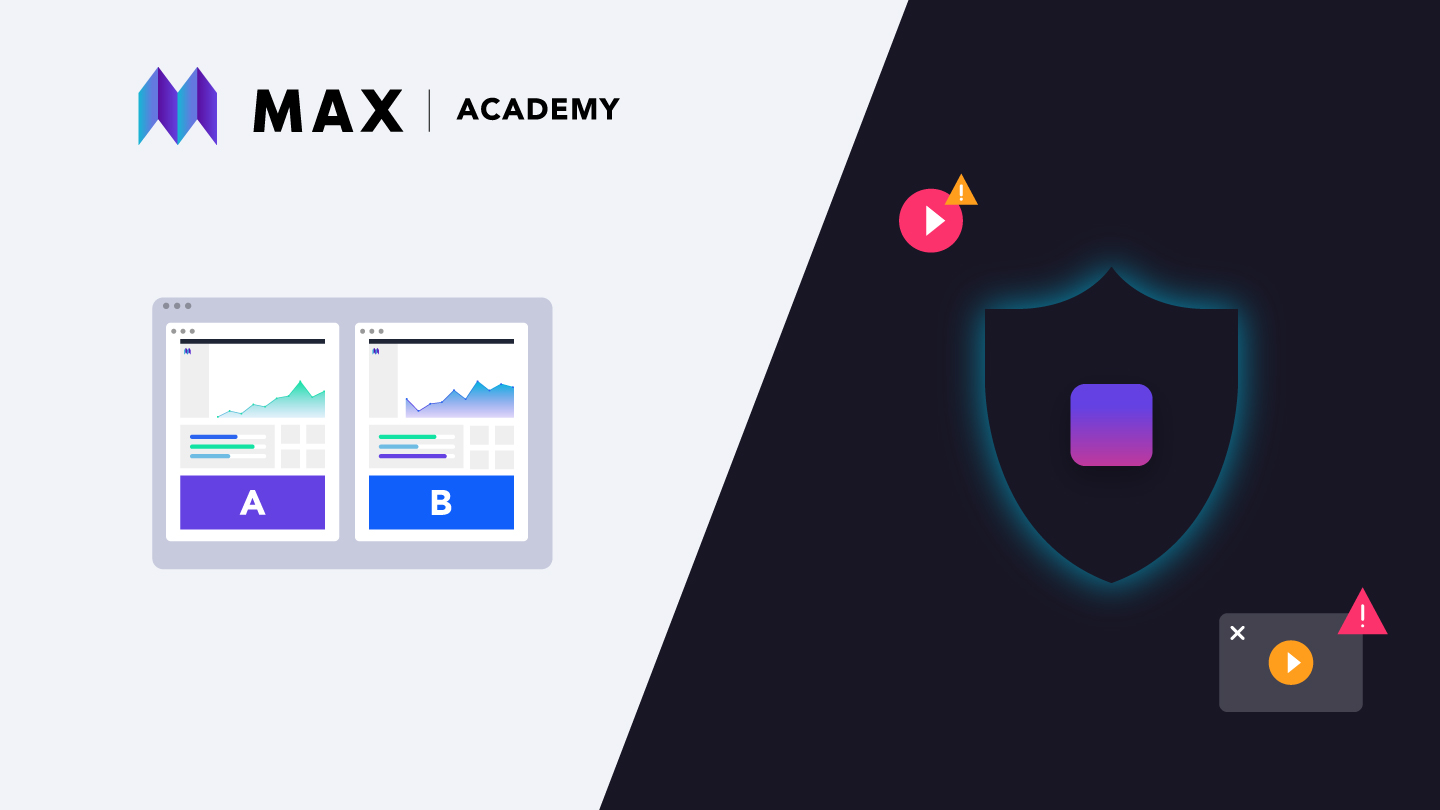 Developers, Product News
MAX Academy Part 2: A/B Testing & Brand Safety
In Part 1 of our series, we got you started with the basics of how to use AppLovin's MAX platform. You learned how to create ad units, connect your ad networks, and set up custom waterfalls. If you missed the first installment, go back and start at the beginning—then join us for what comes next: A/B testing and brand safety.
Tiffany Muriel, AppLovin's Director of Product Growth, will continue to be your guide. In this next set of videos, she'll take you on a screen-by-screen journey to show you how to use these valuable tools.
You'll walk away feeling more confident about how to grow your app revenues and protect your users from ads that aren't a fit.
Ready? Let's go!
Setting Up A/B Testing
Ever wonder which monetization strategies or waterfall approaches will work best for your app? There's no reason to guess. AppLovin MAX helps you maximize revenues by making it easy to test different approaches and get actual data to guide your decision-making. In this video, Tiffany walks you through how to set up an A/B test, plus best practices to ensure that you get the best results.
Introducing Brand Safety Tools
Making sure the right ads show up in your apps—while keeping the wrong ones out—helps create a positive experience for your users. In this video, Tiffany will introduce you to our brand safety tools, and show you what to do when a problematic ad shows up.
Creating Rules to Catch Risky Content
Now that you know your way around the brand safety tools, it's time to give yourself a break. In this next video, Tiffany explains how to set up automatic risky content detection, which detects ads that don't meet your preferences and flags them for you. Our automated tools do the monitoring for you, so you can stay focused on improving your app.
You're becoming a pro—but there's more to learn
At AppLovin, we believe that the more you know, the more money you can make in your app business. We created this series to equip you with the essential knowledge you'll need to grow your app and reach your goals with MAX, our powerful all-encompassing ad monetization solution.
Stay tuned for Part 3, when we move on to more advanced topics: How to set up a Direct Sold campaign (and what that means!), and how to use reports to analyze performance and fuel your growth.
Ready to dive in right now? Check out our MAX Academy YouTube Playlist, which gives you access to the entire series right away. Once you've mastered these topics, you'll be well on your way to optimizing and scaling your ad revenues with MAX.