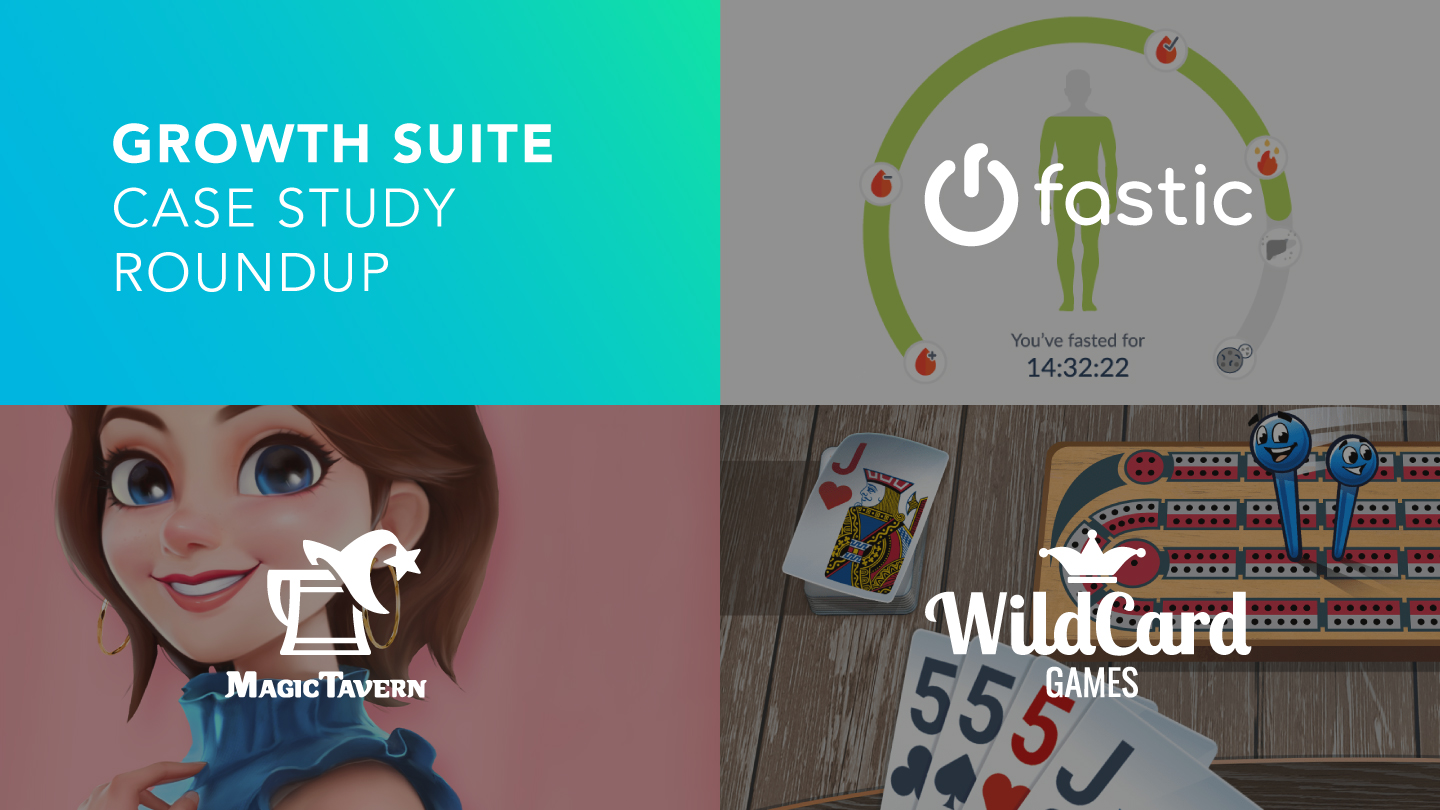 Developers
How 3 Popular Apps Accelerated UA Through AppLovin's Solutions
App developers across all industries face the same challenges at one point in the evolution of their business: How do I sustainably accelerate growth?
In the mobile world, there are many different ways to estimate the LTV of an average user during the time they engage with the app. Gauging this bread-and-butter user acquisition (UA) KPI helps inform marketing decisions, as scaling profitably is about fine-tuning your marketing budget for the most valuable users. But without the right tools, it's difficult to control and optimize accordingly.
Here's what Fastic, Magic Tavern, and WildCard Games all learned by aligning their business goals with AppLovin's market-leading growth engine.
Fastic Balances UA Scale With Long-Term Growth
Fastic's unique value proposition to users in search of restoring balance and leading healthier, more fulfilling lives was an immediate hit among health-conscious consumers. Continuing to scale and acquire high-value users at an affordable price point in such a niche market, however, was a significant challenge for the Berlin-based company. They were going to need a powerful UA partner with advanced campaign optimization tools to reach the next level of business success across their global audience.
After running initial test campaigns on AppLovin's network, Fastic experienced huge growth potential and AppDiscovery's IAP ROAS campaigns became their go-to for acquiring and converting fasting-focused users at the right price point. Fastic increased scale by 125%, profitability MoM by 58%, and they took full control of the balance between scale and long-term growth.
Project Makeover Expands Into International Markets
Magic Tavern studio already had millions of players and was featured by Apple and Google. But they wanted to grow their Project Makeover game title and expand profitably in key international markets like the U.S and Japan. To gain market share in their highly competitive game genre, they needed strategic insights into their target markets. And in order to gather those insights, they needed a solution built for maximizing campaigns to generate actual revenue, not just views or installs.
By leveraging AppDiscovery, AppLovin's UA marketing platform, along with creative video and playable ads expertise from SparkLabs, they were able to supercharge their marketing strategy and scale Project Makeover with advanced bidding models and creatives.
Magic Tavern profitably drove incremental scale for Project Makeover by optimizing their UA strategy using a combination of advanced automation features, IAP-based ROAS, and cost-per-engagement campaigns. As a result, Project Makeover installs increased by 90%, cost-per-spender decreased by 60%, and it became a massive hit abroad with new audiences and shot up to the No.1 grossing game in 24 countries, and the No. 1 most downloaded App Store (iOS) game in 142 countries.
WildCard Games Overcomes Campaign Complexity
Bellevue, Washington-based WildCard Games had solid footing among two of the fastest growing mobile gaming demographics: Gen X and Baby Boomers. But they needed to find more users for their card games in specific verticals. They needed a partner to help them scale beyond just social platforms and get past the resource drain of managing complex UA campaigns. By tapping into AppLovin's MAX, AppDiscovery, and SparkLabs solutions, WildCard Games was able to automate their UA campaigns with minimal effort and not only find more valuable players, but maximize revenue at the same time.
Combining both AppDiscovery and MAX, as well as top-performing playable ads by SparkLabs that immediately showed player game mechanics, WildCard Games' most popular game, Ultimate Cribbage, saw an immediate ARPDAU lift of 20% and grew iOS installs by more than 170%.
Learn more about how Fastic, Magic Tavern, and Wildcard Games benefited from the power of AppLovin's platform.